Diane J. Frasier, Director, OALM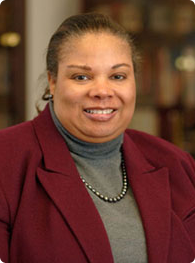 Ms. Diane Frasier serves as the Director, Office of Acquisition and Logistics Management and the Head of the Contracting Activity (HCA) at the National Institutes of Health (NIH). Ms. Frasier oversees all of the NIH's acquisition, property, supply and transportation programs. During her tenure at the NIH, Ms. Frasier initiated the design, development and implementation of the NIH Contractor Performance System – one of the first systems to collect and retrieve contractor past performance information. Ms. Frasier also chaired the joint agency committee which established the Federal Past Performance Retrieval System, PPIRs. Working closely with the NIH's 27 Institutes and Centers (ICs), Ms. Frasier oversaw the restructuring of the NIH's 18 contracting offices to 10 offices while ensuring continued acquisition service to the ICs. Ms. Frasier also played a critical role in the transition from a legacy management system to the NIH's New Business System and its reporting system, nVision. Ms. Frasier continues to be an avid supporter of acquisition streamlining as evidenced by the management of the NIH's Information Technology Acquisition and Assessment Center (NITAAC), a Government-wide Acquisition Contract. Prior to joining NIH, Ms. Frasier had a long career with the Department of Defense.
Ms. Frasier began her federal career as a Presidential Management Intern. Ms. Frasier holds a BA from the University of Virginia and MPA from the C.W. Post Center of Long Island University. Ms. Frasier is a 1993 graduate of the Industrial College of Armed Forces and a 1994 graduate of Harvard University's Senior Officials in National Security. Ms. Frasier is a CPCM, NCMA fellow and a member of NCMA's Board of Advisors. Ms. Frasier is the recipient of numerous awards including the 2009 Presidential Rank Award – Meritorious Executive.
E-mail address: frasierd@mail.nih.gov, Phone: 301/496-4422, Fax: 301/402-2425